If you are a new landlord we recommend adding your tenants before creating a lease, however, you could still add your tenants at a later date.
Click on

 BUILDINGS 

option on the left main menu

.

 

Click 

on 

OVERVIEW

 

which will bring you to

 your 

building

 information 

page:

 
Click on LEASES 

 

in the upper menu

, next to Finances.

 

Click on the ADD LEASE BLUE BUTTON    

on the top right or at the center of the leases page.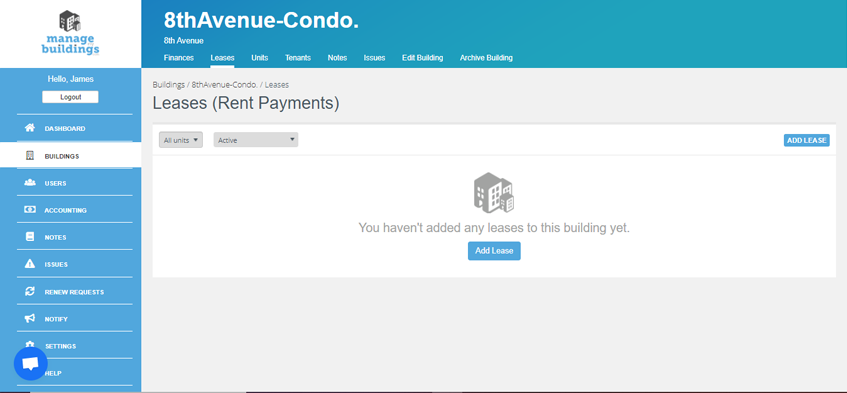 Select 

or create 

the unit and add comments in the space if necessary.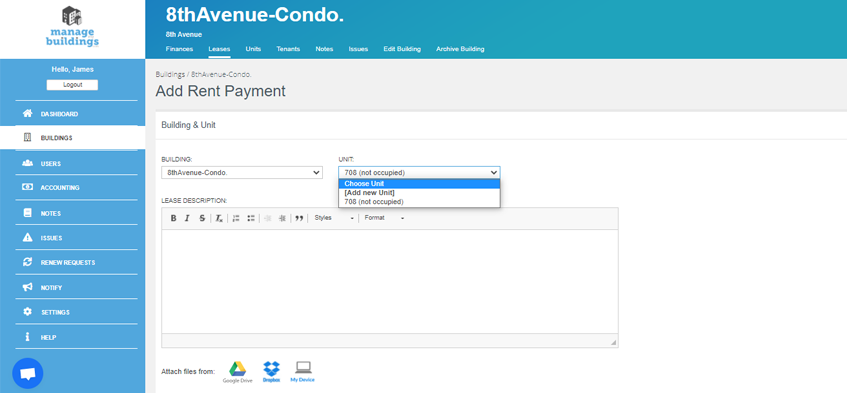 How to complete the lease information:
1. Select the TENANT If there are no tenants you have the option to create one, click in ADD TENANT, fill in the information and save. 
Note: If you have several tenants renting a unit you can create multiple tenants per lease.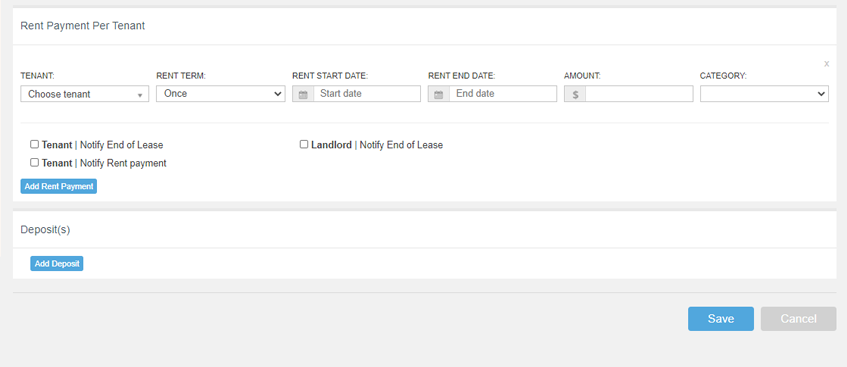 2. Choose the RENT TERM e.g. monthly, yearly
3. Enter the RENT START DATE and RENT END DATE 
4. Enter the amount of the rent in the AMOUNT field
5. CATEGORY allows you to track and organize the entry in your income statement and reports
6. Add the tenant's deposits

7. To confirm and activate the lease click Save.